1974 in Review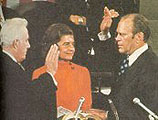 Top News of 1974
Richard Nixon resigns as President of the United States
President Gerald Ford pardons Nixon
The "streaking" fad hits U.S. campuses
Patricia Hearst is abducted by the S.L.A.
President Ford grants limited amnesty to draft dodgers
National speed limit of 55mph is enacted
Hank Aaraon hits 715 home runs to break Babe Ruth's record
The Oakland Athletics win the World Series
Gillette introduces the disposable razor
The first U.S. self-adhesive postage stamp is introduced
Ed Sullivan, Jack Benny, Momma Cass and Chet Huntley die
Happy Days, Good Times and That's My Mama debut on U.S. TV
Godfather II, The Great Gatsby and Sugarland Express debut in theaters
The first pocket calculators become widespread
The first word processing machines are used
First black model on cover of a major fashion magazine
Heimlich maneuver developed
Girls allowed to play in Little League baseball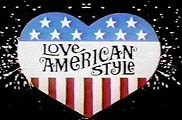 Top grossing films:

Blazing Saddles

The Towering Inferno

Young Frankenstein

Earthquake

Godfather II

Top 5 Singles:

The Way We Were - Barbara Streisand

Come and Get Your Love - Redbone

Seasons in the Sun - Terry Jacks

Show and Tell - Al Wilson

Love's Theme - Love Unlimited Orchestra
---
Most Popular Television Shows
1. All in the Family (CBS)
2. Sanford and Son (NBC)
3. Chico and the Man (NBC)
4. The Jeffersons (CBS)
5. M*A*S*H (CBS)
6. Rhoda (CBS)
7. Good Times (CBS)
8. The Waltons (CBS)
9. Maude (CBS)
10. Hawaii Five-O (CBS)
---
Academy Award for Best Picture: Godfather II

Academy Award for Best Actor: Art Carney ("Harry and Tonto")

Academy Award for Best Actress: Ellen Burstyn ("Alice Doesn't Live Here Anymore")

Grammy Album of the Year: Innervisions (Stevie Wonder)

Grammy Best New Artist: Bette Midler

Grammy Song of the Year: Killing Me Softly With His Song
---
Top Hits
"Waterloo" - Abba
"Piano Man" - Billy Joel
"Cat's In The Cradle" - Harry Chapin
"Make Me Smile (Come Up and See Me)" - Steve Harley and Cockney Rebel
"Beach Baby" - First Class
"Until You Come Back to Me" - Aretha Franklin
"The Joker" - Steve Miller Band
"The Ocean" - Led Zeppelin
"Bennie and the Jets" - Elton John
"Living For The City " - Stevie Wonder
"Band On The Run" - Paul McCartney & Wings
"I Shot The Sheriff" - Eric Clapton
"Whatever Gets You Through The Night" - John Lennon
"Love's Theme" - Love Unlimited Orchestra
"Sweet Hone Alabama" - Lynyrd Skynyrd
"Dancing Machine" - Jackson 5
"Seasons in the Sun" - Terry Jacks
"Come and Get Your Love" - Redbone
"The Loco-Motion" - Grand Funk Railroad
"The Way We Were" - Barbra Streisand
"Sunshine on My Shoulders" - John Denver
"T.S.O.P. (The Sound of Philadelphia)" - MFSB & the 3 Degrees
"When Will I See You Again" - Three Degrees
---
© Copyright 2003 Steve Manick and CCHS Class of 1974 Reunion Committee. All rights reserved.
No part of this Website may be reproduced or distributed without the written permission of the copyright owner.